To gauge exactly the overall performance of an organization, digital dashboards allow you to capture and report specific data points from each department, thus giving you a "snapshot" of performance.
Dashboard reporting provides clear and concise description of the key drivers of business performance.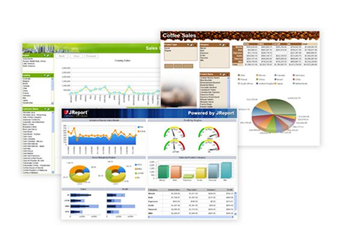 It provides you with visual presentation of performance measures of the business, giving you the ability to identify and correct negative trends you encounter. Thus, it's a great tool to measure the efficiencies and inefficiencies and improve performance.
It gives you the ability to generate detailed reports and also helps to make informed decisions based on collected business intelligence,  helping you to align organizational goals and strategies and hence, saving a lot of time as compared to running multiple reports.
With the use of dashboards total visibility of all systems can be gained instantly. Thus, quick identification of data outliers and correlations can be done easily. Dashboard reporting improves management reporting by presenting critical information on key business drivers and risks in a visual format, making it easy to read and interpret without detailed explanation.
The information of dashboards is effective when the data that is used to generate the reports is kept up to date, the reports are reviewed regularly and the information contained in the reports is useful to decision makers.
Steps to create an effective dashboard:
Determine what is to be included in the dashboard report for evaluating business performance and analyzing critical areas.
Incorporate key measures to improve business process.
Identify key strategic goals of business from business plan.
Incorporate key risks and opportunities such as accreditation and forecast respectively, into the report.
In order to ensure that the reports meet their needs, consider who will use the dashboard report.
Ask your identified audience what their key information needs are.
Decision makers should gather the information by conversing with employees and external accountants.
Filter all the information you get from the preceding steps to identify the key drivers and risks of the business.
For business evaluation the key metrics can be set to monitor important business drivers and risks. Dashboard reporting helps business owners and managers to improve their decision making process and as a result it helps to increase their business performance.
Picture source: Wikipedia