Consumers are increasingly engaging in a behavior called ROPO: research online, purchase offline. Today's buyer is more informed than ever!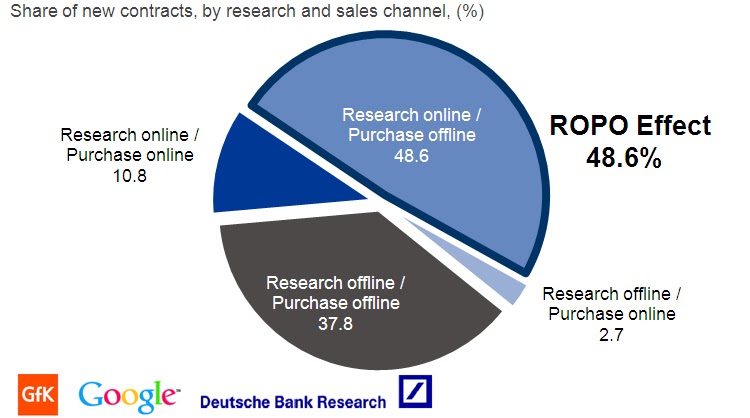 Technological advances have empowered consumers and given them the ability to make the Internet work for them. Through the process, a new consumer trend has emerged. We now see consumers researching products online and accessing all the reviews and information they need, but then purchasing those products at their local brick-and-mortar stores. In fact, even though U.S. online commerce is growing at more than 10 percent a year, according to Forrester, cross-channel commerce is growing much faster and is estimated to grow to five times the size of the e-commerce market by 2015.
There are plenty of e-commerce analytic tools to measure a website's effectiveness in deriving online sales. But, making the link between a website and in-store sales is much more challenging.
One of the most prominent problems that are faced by online retailers could be dotted as:
People want to get a feel of the product before actual purchase
There are certain parts of the shopping experience that just do not translate into cyberspace. While brick-and-mortar stores are on the wane, due to the prevalence of online shopping, physical locations for stores do have an appeal to many consumers and are very important for a variety of industries. Clothing, for example, is one commodity that will likely never be an online-only purchase. While the vast majority of goods can be purchased online, physical store locations will likely always remain for some.
People  don't want to wait for a product to be shipped by some online shop

    



In addition to saving on shipping costs, the consumer of the 21st century has another important desire: instant gratification. This is the age of the here and now, and shoppers are as impatient as anyone else. If they want a product, chances are they want it now, not in five days – or longer – that it could take to ship across the country. The most important reason consumers shop at local stores, according to a Forrester Research report, is that they don't want to wait for their product to arrive (51 percent). The second most compelling reason is that they want to see a product in person before purchasing (42 percent).
People are too scared to pay with smart technology   
 New technology is making it easier to pay for things, but some are frightened to use it.Indeed, online banking is used most often by 39 percent of customers, compared with 18 percent who prefer doing business in a branch, according to the American Bankers Association. Online banking soared in popularity after the 2008 banking crisis, primarily because more people wanted to keep close tabs on their money.
Google and the Gortz Store in Germany have performed a study to understand how to quantify the level of Research Online and Purchase Offline (ROPO), and benchmark the incremental in-store sales against the online sales generated.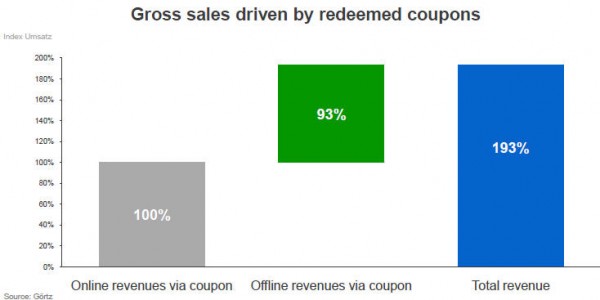 The sales revenues derived from consumers who performed ROPO is disproportionately high. For every €1 of sales generated online, another €0.93 of offline revenue is generated.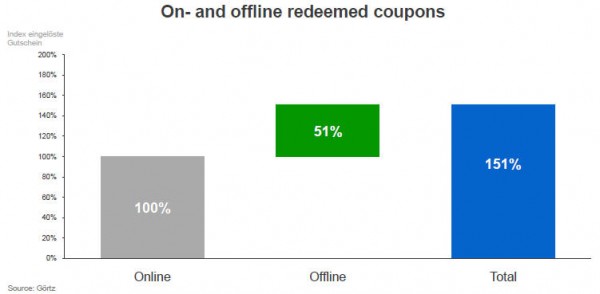 The results show that consumers research Apparel products online before purchasing offline in a store. Within the final phase of the path to purchase, SEM plays a role in influencing the consumer decision to buy through a store. The ratio of online and offline revenues between the web-shop and the physical stores is almost 1:1.
Even if your business doesn't sell products online, you still need to have an online presence for your business.
Optimizing Customer's Digital Journey
As a buyer it is always a daunting task to visit offline stores (malls/superstores/pop brick and mortar stores) or online web portals for your purchases.  The offline stores take too much of your time and energy by wandering from shop to shop in search of that right product and quality.  And the online stores that have your product also have that shred of doubt about the quality and delivery.
In developing markets, increased smartphone penetration will have a dramatic impact on both retail commerce and e-commerce—further blurring the lines between online and offline buying.
Retailers have to correlate online traffic to seasonally fluctuating offline sales, which would definitely require modelling capacity. Customers who interact with them through different channels are more attractive than single channel customers.
So inferring from these statistics, Research Online Purchase Offline Trend is here to stay. And it will evolve. As consumers' purchasing journey's will become more complex and Internet driven, brands and retailers will have to find ways to be adaptive and agile enough to resonate with consumers' purchasing traits to get a phenomenal Boost!