Summary
A well established and growing company in the financial services industry was having trouble with centralized reporting and managing data from different sources. We helped them channel all their data from different platforms like Analytics, Bing, Social Media, QuickBooks, and others to create a Data Lake using the Extract-Load-Transform (ELT) process involving cloud computing and APIs. As a result, Data Lake powered their business intelligence using one-click centralized reporting allowing better management decisions.
Business Challenges
Customers interact with a company using different platforms. So do vendors, employees, and other stakeholders. It is challenging to get a full picture of the business if the data sources are scattered and collated at a centralized dashboard. A lot of problems get compounded due to this situation and lead to ineffective company management.
The financial service company in consideration had various singular applications and tools to perform multiple tasks in different departments. This creates the problem of data duplication and a lack of a single customer view. Eventually, extracting insights from data gets difficult. 

A huge amount of data was coming into the system from different sources. While most of the client data were present in the CRM, Vendors and Affiliate Marketers were providing lead details and invoices from their own platforms. Similarly, Pay Per Click (PPC) advertising data was coming from Google and Bing, Website Traffic Data was coming from Google Analytics & Accounting data from QuickBooks. It was challenging for them to consolidate such unstandardized data and create reports.  

Most companies use Microsoft Excel to store and analyze data. Linking and analyzing raw data on excel is a hefty and manual process. While each software or application had a reporting module, they were invaluable for generating business insights.
Solution Provided
A data lake is a storage repository that holds a vast amount of raw data in its native format until it is queried. While a hierarchical data warehouse stores data in files or folders, a data lake uses a flat architecture to store them in either a structured or unstructured way.
Nablasol created a cloud-based Data Lake to consolidate all the data together on the centralized data storage platform. 
Data were extracted from different sources using APIs.
It was then loaded from these sources into the data store in raw form.
The data was then transformed using logical relationships between the data sources to support various formats.
The data was clearly reported on a centralized dashboard, and custom tools were also created for integrations.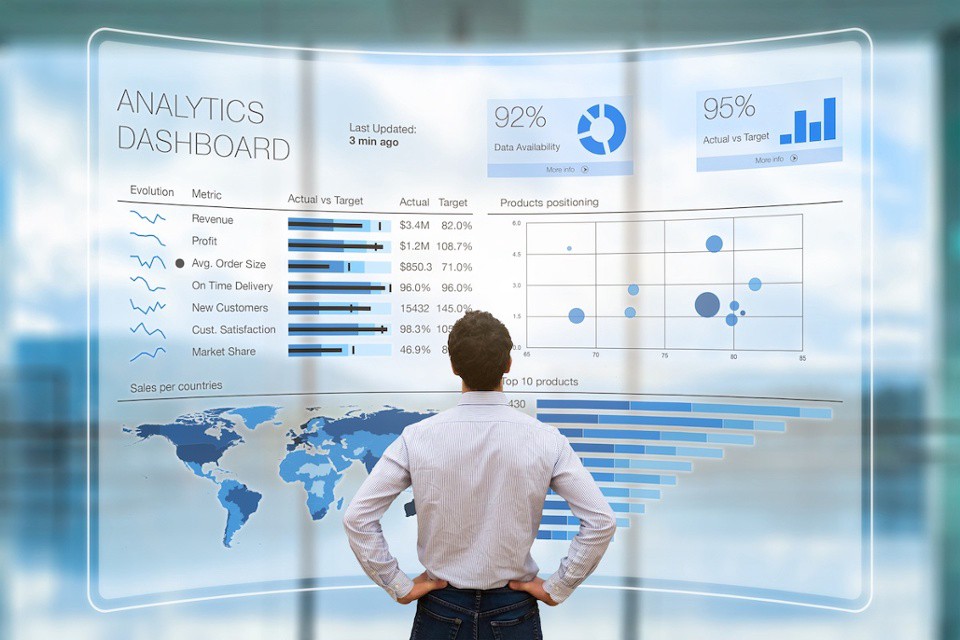 Impact on Business
The creation of the Data Lake to store big data had a valuable impact. The management was able able to seamlessly make business decisions with the help of more insightful reporting. A centralized dashboard helped improve business intelligence for the company.