Curated Apps for Industry Specific Businesses
Trouble managing your business workflows on generic applications? We have curated powerful applications to be deployed for industry-specific businesses. Our system-wide tools can be easily customized to meet your needs and operational requirements. Our bespoke custom applications are built for streamlining workflows and empowering management with decision-making capabilities.
The custom applications also help your business improve digital engagement with customers by automating communication across all channels. This is done with the help of Artificial Intelligence and Machine Learning Bots. These bespoke applications give your company the capability to increase productivity by simplifying internal communication.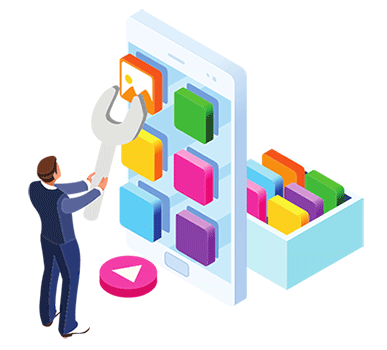 Improve Productivity & Streamline Workflows
Custom Applications built for your business
<!- end section 2 -->