Empower your growing business
Integrating multiple business applications is one of the common challenges companies are currently facing. Stand-alone and independent software systems lead to data duplication and redundant tasks. If your company is expanding, business intelligence with the help of integrations is a crucial aspect that needs focus. It becomes impossible to create a centralized reporting dashboard without integrated applications. The presence of little islands of data or information silos is an obstacle to business growth.
Business functions and work processes become more efficient if the integrations network allows systems to communicate. Seamless movement of transformed data is essential for application integration. Connected systems are critical for a comprehensive view of regular business workflows. This will help you to create a business strategy that drives expansion and delivers growth.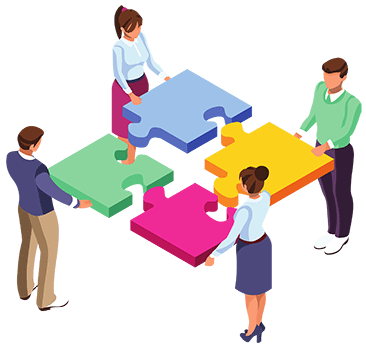 Value-driven Integrations for your Business
Improve productivity by integrating all your business applications.