SUGARCRM PLUGIN
NBL Genesys
Save time and increase agent productivity with click-to-dial, letting the platform log inbound and outbound calls. NBL Genesys integrates the Genesys Cloud (aka PureCloud) with SugarCRM, making call data easily accessible.
GET DEMO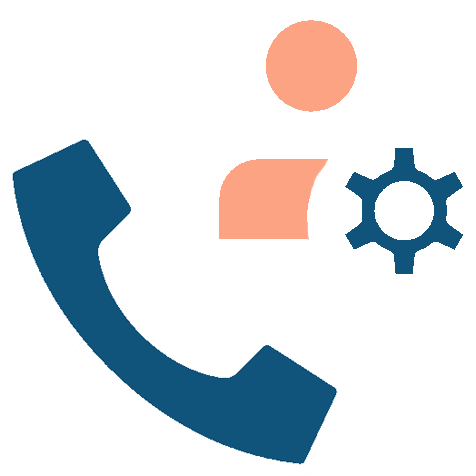 NBL Genesys Add-On for Genesys Cloud

This Add-On leverages call data to access the right Sugar information whether it's an Account, a Contact, a Case, or a Lead. The call records information is easily accessible in Calls Module in Sugar CRM. The call information is rapidly retrieved and supports the agent as soon as the call is assigned.
For outbound calls, the Add-On offers the ability to dial from a Sugar form and initiate via a click-to-dial feature via the PureCloud widget.
PureCloud is embedded inside Sugar so it is visible and accessible when the user enables Genesys from their profile section. The PureCloud popup and whatever interactions are managed by the agent will be visible on whatever Sugar screen or view is opened. Multiple interactions can be managed both in PureCloud and in Sugar.
$
9999
YEARLY
Free 30-Day Trial
Outstanding Support
Supports Sugar Sell
Supports Sugar Serve
Supports Sugar Enterprise
Supports Sugar Professional
Works on versions 8.0.0 and above

Immediately after checking out you can download and install your add-on.
Licensed for one production SugarCRM instance and unlimited test and dev instances.

Elevate Customer Engagement.

Seamless CRM Integration for Enhanced Customer Relationships
and Effortless Call Management.
The PureCloud popup will be visible on the right corner of the screen by default. Users can move it to the left or right according to their needs.

The Add-On integrates Sugar CRM with the PureCloud Embeddable Framework thus allowing customer relationship services to be leveraged in the contact center.
The CRM users will be able to access in real-time the appropriate customer data via the attached call. Whether a service call or a sales call.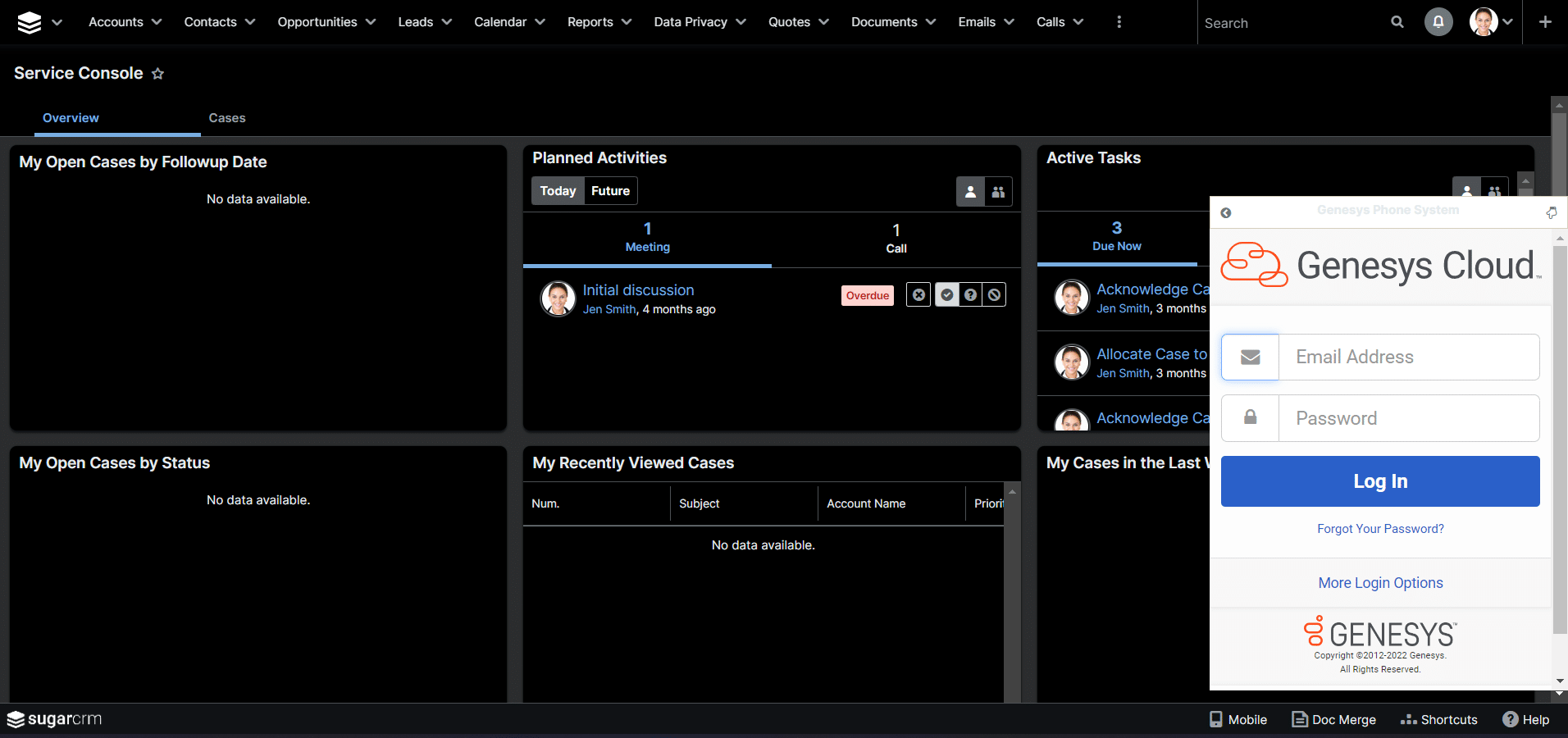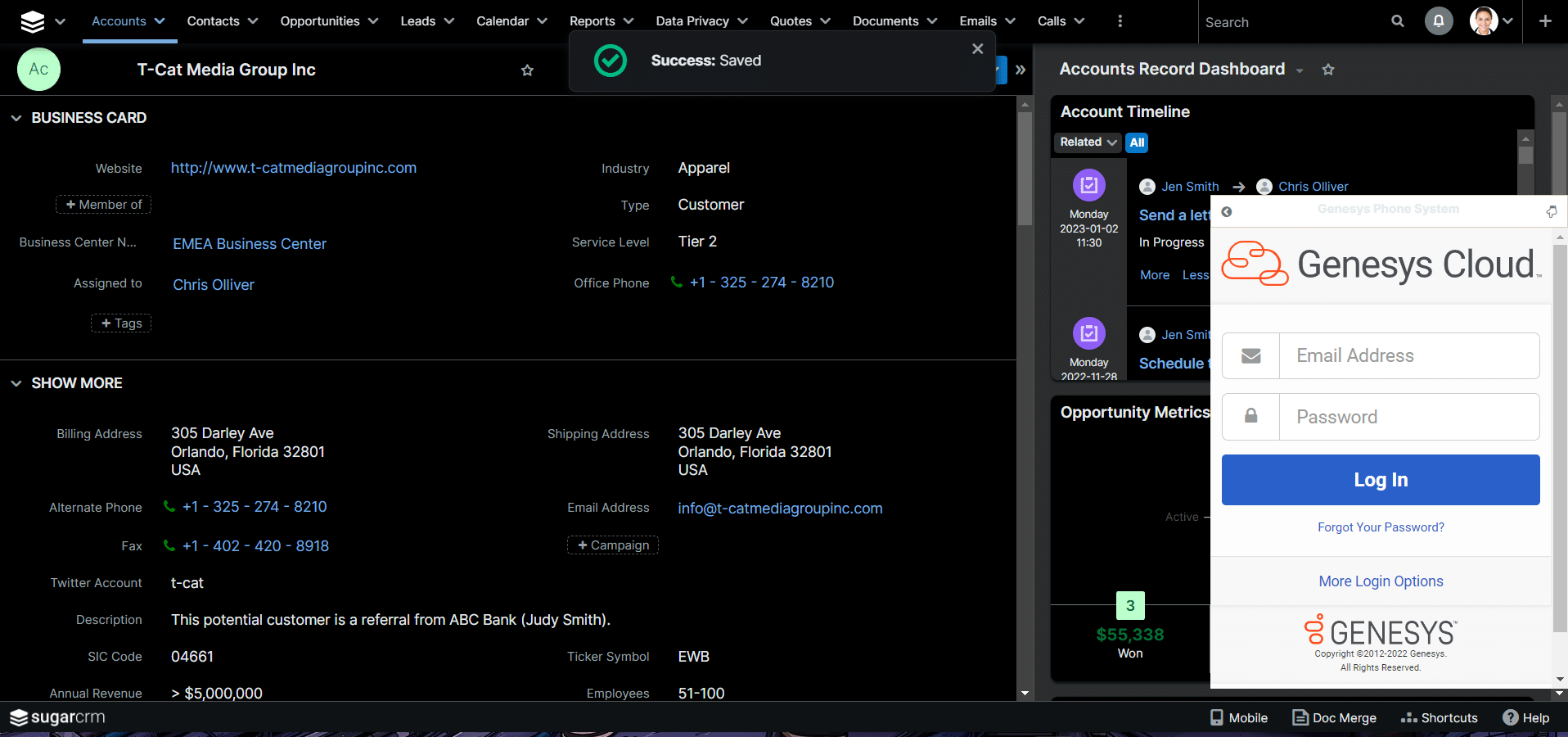 Click-to-dial from the Record view of your selected module.

Users can initiate outbound calls with the full support of customer relationship information.
Multiple interactions can be managed both in PureCloud and in Sugar CRM.
Call data will be logged in the Calls Module of SugarCRM.

Click To Dial is enabled which allows outbound call scenarios initiated by PureCloud, completed by Sugar CRM, and executed via the Genesys infrastructure.
The Add-On is easily customized to meet the customer's business requirements. Any complex business logic can be implemented using the JS SDK and the Sugar APIs.